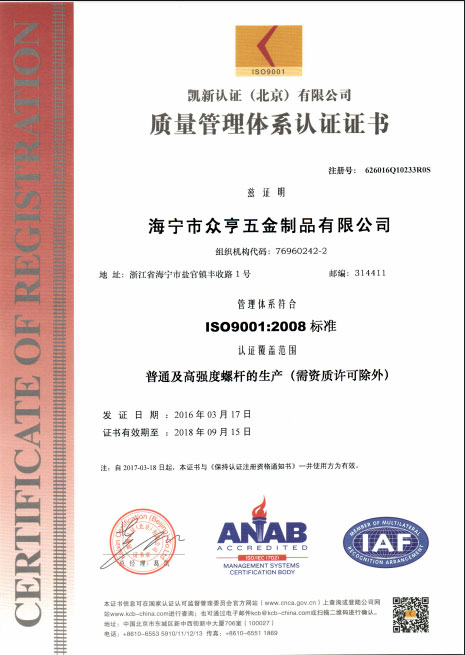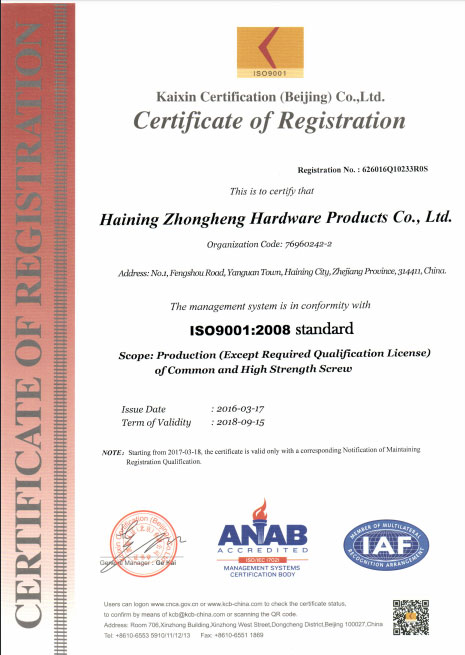 High Quality Threaded Rods Manufacturer and Fasteners Supplier in China
Quality being the core objective of our business philosophy, we have designed a quality assurance system that facilitates our business processes in stimulating their overall efficiency in order to increase competitive advantage.
Zhongheng Hardware is known for manufacturing only the high quality and highly reliable all types of threaded rods and precision fastener products like nuts bolts washers etc. Our main motto is to manufacture quality and safe Fasteners.So feel free to come forward and avail the opportunity of getting very low and attractive prices for our best fasteners.